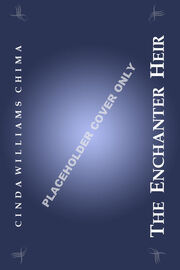 Recently, Cinda William Chima announced the titles of the two upcoming Heir books.  Book 4 is to be called The Enchanter Heir, and Book 5 is to be called The Sorcerer Heir.  The release date for Book 4 is October 22, 2013, and the release date for Book 5 is sometime in 2014.  
The plot summary for Book 4 is on Cinda William Chima's website, and I thought it was a great summary.  The summary doesn't talk about any of the characters from the original trilogy at all, which may suggest that they will be minor characters in these two books, if they appear at all.  
I am very excited for these two books, and can't wait for the cover reveal for Book 4 sometime soon.  So, what do you think?